In celebration of the brand new instalment in the Wayfarers series (releasing on the 24th July), August's #ReadWomenSF will be your choice of a Becky Chambers' book.
Following the successes of The Long Way to a Small, Angry Planet and A Closed and Common Orbit, excitement levels are staggeringly high for book three. So here's your chance to jump on this month's #ReadWomenSF Read Along – everyone is welcome and anyone can join in. From 31st July to 27th August, you're invited to read one of Becky Chamber's Wayfarers novels. You can start at the very beginning with The Long Way to Small, Angry Planet, continue your reading adventures with A Closed and Common Orbit, or get right on the new release of Record of a Spaceborn Few. All three books are set within the same universe but can be read as standalones (a character in book 1 is a protagonist in book 2, for example, but you don't need to have read them in order to enjoy and appreciate).
Not sure what they're all about? Don't know who Becky Chambers is? BOY ARE YOU IN FOR A TREAT. Have a peek at the blurbs below (Amazon links to buy are in the titles – but don't forget you can loan from your local library too!)
The Long Way to a Small, Angry Planet (2015)
When Rosemary Harper joins the crew of the Wayfarer, she isn't expecting much. The ship, which has seen better days, offers her everything she could possibly want: a small, quiet spot to call home for a while, adventure in far-off corners of the galaxy, and distance from her troubled past.
But Rosemary gets more than she bargained for with the Wayfarer. The crew is a mishmash of species and personalities, from Sissix, the friendly reptillian pilot, to Kizzy and Jenks, the constantly sparring engineers who keep the ship running. Life on board is chaotic, but more or less peaceful – exactly what Rosemary wants.
Until the crew are offered the job of a lifetime: the chance to build a hyperspace tunnel to a distant planet. They'll earn enough money to live comfortably for years… if they survive the long trip through war-torn interstellar space without endangering any of the fragile alliances that keep the galaxy peaceful.
But Rosemary isn't the only person on board with secrets to hide, and the crew will soon discover that space may be vast, but spaceships are very small indeed.
SHORTLISTED FOR THE BAILEY'S WOMEN'S PRIZE FOR FICTION
A Closed and Common Orbit (2016)
The stand-alone sequel to the award-winning The Long Way to a Small, Angry Planet
Lovelace was once merely a ship's artificial intelligence. When she wakes up in an new body, following a total system shut-down and reboot, she has to start over in a synthetic body, in a world where her kind are illegal. She's never felt so alone.
But she's not alone, not really. Pepper, one of the engineers who risked life and limb to reinstall Lovelace, is determined to help her adjust to her new world. Because Pepper knows a thing or two about starting over.
Together, Pepper and Lovey will discover that, huge as the galaxy may be, it's anything but empty.
SHORTLISTED FOR THE 2017 HUGO AWARD AND THE ARTHUR C CLARKE AWARD
Record of a Spaceborn Few (2018)
Centuries after the last humans left Earth, the Exodus Fleet is a living relic, a place many are from but few outsiders have seen. Humanity has finally been accepted into the galactic community, but while this has opened doors for many, those who have not yet left for alien cities fear that their carefully cultivated way of life is under threat.
Tessa chose to stay home when her brother Ashby left for the stars, but has to question that decision when her position in the Fleet is threatened.
Kip, a reluctant young apprentice, itches for change but doesn't know where to find it.
Sawyer, a lost and lonely newcomer, is just looking for a place to belong.
And when a disaster rocks this already fragile community, those Exodans who still call the Fleet their home can no longer avoid the inescapable question:
What is the purpose of a ship that has reached its destination?
________________________________________
Arrrgh!! I'm VERY excited. I have Record of a Spaceborn Few ready to go and I cannot wait to get started. We'll be meeting for our Twitter chat at 8pm (BST) on the last Monday of the month 27th August 2018 (but do feel free to tweet your reading progress as you go using the hashtag). You can either follow me on Twitter @GemTodd or make sure to follow #ReadWomenSF to keep track of all the reading fun. HAPPY SPACE EXPLORING.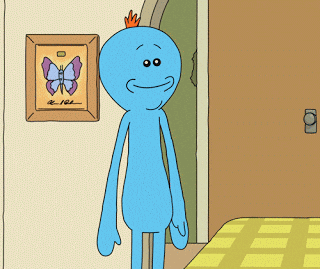 #ReadWomenSF
(If you like Stephen King, Neil Gaiman, Joe Hill or M.R. Carey, there's a good chance you'll like the Voices series. DEFENDER and HUNTED are available to buy now.)