In honour of the Arthur C. Clarke Awards this month (2018's winner due to be announced on 18th July), we've taken a vote on four books that have either won or been short-listed for the prize in the past. The votes have been counted and the book we'll all be reading this month will be ANCILLARY JUSTICE by Ann Leckie. Pack your astronaut ice-cream, y'all, because we're going into space! (To see a great review of Ancillary Justice by one of our lovely group members, Naomi Frisby, please click here.)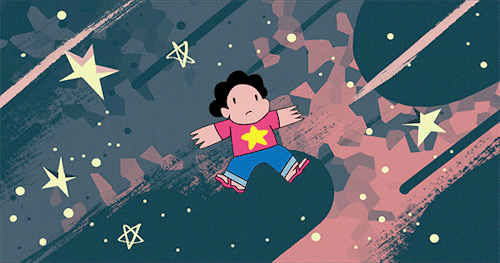 Our #ReadWomenSF Twitter chat will be scheduled for Monday 30th July at 8pm (BST), so be sure to make a note of it in your calendars. All you need to do is grab yourself a copy from somewhere (ask your local library if they have it in stock!) and read along with the rest of us. Below is the blurb for Ancillary Justice (and the three other books that were nominated for this month's book – all worth putting on your TBR piles). Amazon links are in the titles.
Ancillary Justice by Ann Leckie (Winner, 2014) – #ReadWomenSF's book for July 2018
They made me kill thousands, but I only have one target now.
The Radch are conquerors to be feared – resist and they'll turn you into a 'corpse soldier' – one of an army of dead prisoners animated by a warship's AI mind. Whole planets are conquered by their own people.
The colossal warship called The Justice of Toren has been destroyed – but one ship-possessed soldier has escaped the devastation. Used to controlling thousands of hands, thousands of mouths, The Justice now has only two hands, and one mouth with which to tell her tale.
But one fragile, human body might just be enough to take revenge against those who destroyed her.
____________________________________________________
After Atlas by Emma Newman (Shortlisted, 2017)
Gov-corp detective Carlos Moreno was only a baby when Atlas left Earth to seek truth among the stars. But in that moment, the course of Carlos's entire life changed. Atlas is what took his mother away; what made his father lose hope; what led Alejandro Casales, leader of the religious cult known as the Circle, to his door. And now, on the eve of the fortieth anniversary of Atlas's departure, it's got something to do why Casales was found dead in his hotel room-and why Carlos is the man in charge of the investigation.
To figure out who killed one of the most powerful men on Earth, Carlos is supposed to put aside his personal history. But the deeper he delves into the case, the more he realizes that escaping the past is not so easy. There's more to Casales's death than meets the eye, and something much more sinister to the legacy of Atlas than anyone realizes…
Dreams Before the Start of Time by Anne Charnock (Shortlisted 2018 – Winner to be announced 18th July)
In a near-future London, Millie Dack places her hand on her belly to feel her baby kick, resolute in her decision to be a single parent. Across town, her closest friend—a hungover Toni Munroe—steps into the shower and places her hand on a medic console. The diagnosis is devastating.
In this stunning, bittersweet family saga, Millie and Toni experience the aftershocks of human progress as their children and grandchildren embrace new ways of making babies. When infertility is a thing of the past, a man can create a child without a woman, a woman can create a child without a man, and artificial wombs eliminate the struggles of pregnancy. But what does it mean to be a parent? A child? A family?
Through a series of interconnected vignettes that spans five generations and three continents, this emotionally taut story explores the anxieties that arise when the science of fertility claims to deliver all the answers.
[THE WILDCARD] The Sparrow by Mary Doria Russell (Winner, 1998)
Set in the 21st century – a number of decades from now – The Sparrow is the story of a charismatic Jesuit priest and talented linguist, Emilio Sandoz, who – in response to a remarkable radio signal from the depths of space – leads a scientific mission to make first contact with an extraterrestrial culture.
In the true tradition of Jesuit adventurers before him, Sandoz and his companions are prepared to endure isolation, suffering – even death – but nothing can prepare them for the civilisation they encounter. Or for the tragic misunderstanding that brings the mission to a devastating end. Once considered a living saint, Sandoz returns alone to Earth horrifically maimed, both physically and spiritually, the mission's sole survivor – only to be blamed for the mission's failure and accused of heinous crimes.
Written in clean, effortless prose and peopled with memorable characters who never lose their humanity or humour, The Sparrow is a powerful, haunting fiction – a tragic but ultimately triumphant novel about the nature of faith, of love and what it means to be 'human' and widely considered to be a classic of the genre.
 __________________________________________________________
Remember, this is a "hop on, hop off" Read Along, so feel free to read this month's book even if you haven't joined us before. And don't forget to follow the hashtag on Twitter to keep up-to-date with group members' reading progress and follow @gemtodd so you don't miss anything #ReadWomenSF related. Happy reading!
#ReadWomenSF
Read the Voices series. DEFENDER and HUNTED are available to buy now.