In my previous blog post I set up a poll to choose what we'll be reading for our first ever #ReadWomenSF Read Along, and the people have spoken. For April, our eyeballs will be getting all down and dirty with Martha Wells' ALL SYSTEMS RED. At the time of picking the titles for next month, I didn't realise it was only 156 pages long, though, which is both good and bad. Good because I really, really like novellas. Bad because we might all be finished reading it in two days straight. With that in mind, I've also bought the 2nd place book (WOMAN ON THE EDGE OF TIME) as it's only 99p on Kindle. Which, frankly, is silly money and we should all buy it anyways.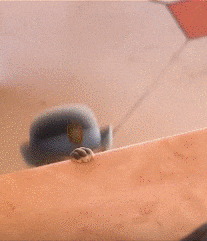 Honestly, you're welcome to read any of the three books listed. I picked them because they all sound ace and I want to read them. So we can discuss any and all of them on 30th April at 8pm (GMT). I don't want to be a book tyrant and dictate what you absolutely must read. But you must read one of the three books I chose. Or else you'll be blacklisted. Forever. Or at least until next month (or you give me LEGO).
Right, so the reading time is from now until 30th April when we'll have a Twitter discussion about what we've read (using the hashtag #ReadWomenSF). 8pm (GMT) will be  the time, and if anyone can't make it, please DM any comments you'd like me to contribute on your behalf. And for those of you who don't use Twitter, I'll write up an update and review of what's discussed and post it on here.
That's it, gang. HAPPY SCI-FI READING.